Former Arsenal midfielder Abou Diaby has revealed how he got the number 2 jersey he wore while at Arsenal. The French midfielder joined Arsenal from Auxerre in 2006, and he was handed the number 2. For a midfield player, Diaby played most of his season at the Emirates donning the number two on his back, the squad number that is traditionally worn by the player in the right-back position.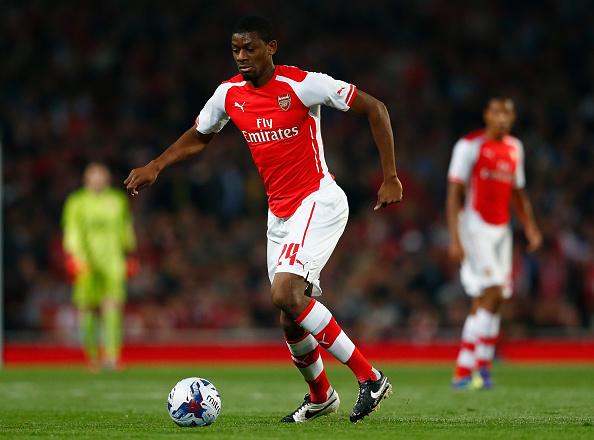 Diaby stuck with the number for eight of his 10 seasons spent with Arsenal, eventually changing to squad number 24 for the last two seasons of his Premier League career.
Diaby while speaking with the official YouTube Channel
of the club stated that a friend joked with him while still in France that he should not take the number 2 in Arsenal, only for it to be presented to him on his first day with Club.
The Number 2 jersey was vacated by Lee Dixon. The English man made 411 appearances for Arsenal. He made his debut with the club in 1988 and retired with Arsenal in 2002. He is considered as the best player in the history of the club to wear the number 2. The number was vacant till the arrival of Diaby.
When Diaby was asked if he knew about the history behind the number 2, he replied he knew little about the number and the legend associated with it, but he grew to have a better understanding. Diaby, whose time with the club was marred with injuries and fitness issues, did not disappoint. He didn't make over 400 appearances like Lee Dixon, but he held his own.
He was a fan favorite and when fit, he was always among the squad. He made 190 appearances for the club between 2006 and 2015 scoring 19 goals in the process.