Frenchman Patrick Vieira is a legend at Arsenal after several seasons of impressive performances for the club. Vieira became the Gunners skipper when Tony Adams a.k.a. Mr. Arsenal retired from football at the club in 2002 and he went on to lead the Gunners to an unbeaten league triumph during the 2003/04 season. Arsenal went through the whole season without a single loss and Vieira was a key part of the Arsenal team during that season. He left to join Italian Serie A giants Juventus in 2005.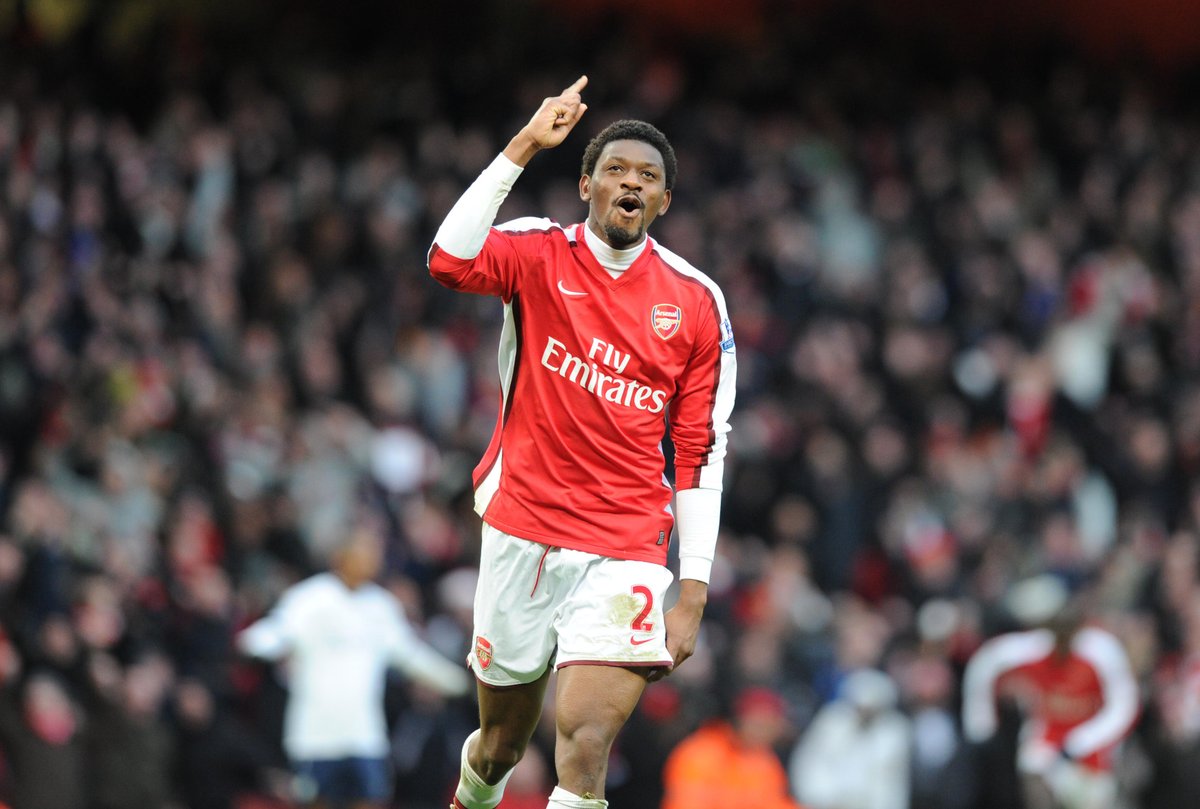 Since Vieira left the Gunners, they have not won the league title to highlight his influence during his time at the club. Arsenal fans thought they signed a new Vieira when AbouDiaby joined from French club Auxerre in January 2006 but he could not live up to the status partly due to injuries despite his immense talents.AbouDiaby revealed to the official website of Arsenal that he felt pressure as a result of the comparison between him and Vieira whom he described as a monument. According to AbouDiaby, he has similarities between him and Vieira before adding that they were two different footballers.
Diaby suffered an horrific injury on May 1, 2006 as his dreams of emulating Vieira in North London was cut short. The Frenchman was on the receiving end of a poor challenge from Dan Smith of Sunderland and the injury suffered from that horrific challenge would go on to have a big impact on his career.
AbouDiaby had injuries during his time at Auxerre in France but it was nothing like the horrific injury suffered in his first year in the Premier League. He returned ten months later from the injury suffered during the Sunderland game but the French international never remained the same again as he struggled to stay fit for a long period of time.