Manchester United midfield maestro Paul Pogba has revealed that he sees former Arsenal player AbouDiaby in the same light as other European top midfielders such as Andres Iniesta, Kevin de Bruyne, Casemiro and David Silva.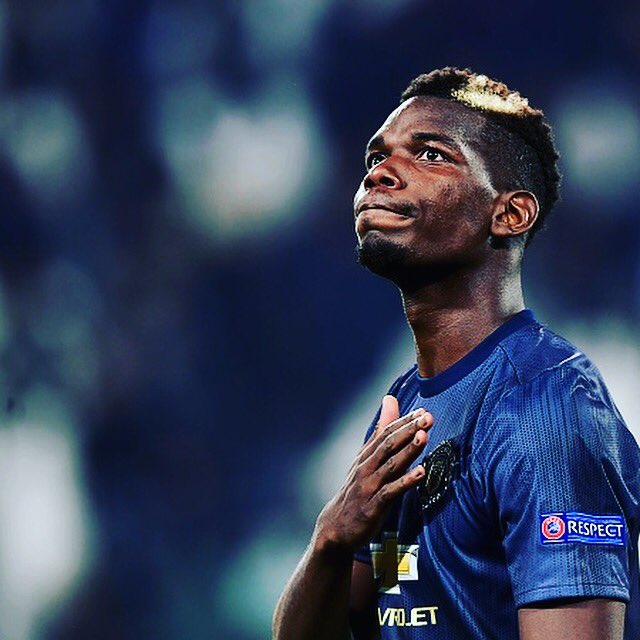 Pogba insists that the player who was ravaged by numerous injuries throughout his time at the Emirates Stadium is one of the best midfielders to have played the beautiful game of football and sits on a list of star-studded players.
The France international became the world's most expensive player in 2016 when he was signed by Manchester United for a then-world record fee of $112 million from Italian giants Juventus.
He has come under intense scrutiny however, at Manchester following a show of some lackluster performances as well as his antics off-the-pitch.
The 24 year old has been involved in numerous bust-ups with the former Manchester United manager who has just been sacked by the club and was not involved in the 3-1 loss to Liverpool at Anfield.
There have been a lot of talks about a possible switch of clubs for the French midfielder as Real Madrid and former club Juventus continue to show interest in the flamboyant player.
Pogba believes Abou Diaby is a really good player and deserves to be seen in the same light as other football greats.
When quizzed by Canal+ on who he considers to be better midfielders than himself, Pogba said:
"Iniesta, he's a phenomenal player. Modrid, Kroos, David Silva, Yaya Toure and even Abou Diaby.Box to box, Diaby was an exceptional player but unfortunately he had a lot of injuries. Look at him when he was at Arsenal, he was phenomenal but people always forget about him."
Diaby spent nine years with the Gunners between 2006 and 2015, but was limited to just 180 appearances as he never really staked his claim as a regular first teamer.