The shocking tackle that effectively ruined Abou Diaby's career many years ago did not even receive a red card and remains a disgrace to this day. Signed from Auxerre for £2 million, the French midfielder was an incredibly gifted box-to-box midfield player who looked to be the heir to Patrick Vieira's throne. He was technically sublime and produced some special moments in Arsenal colours. But Diaby was constantly hampered by injuries throughout his career.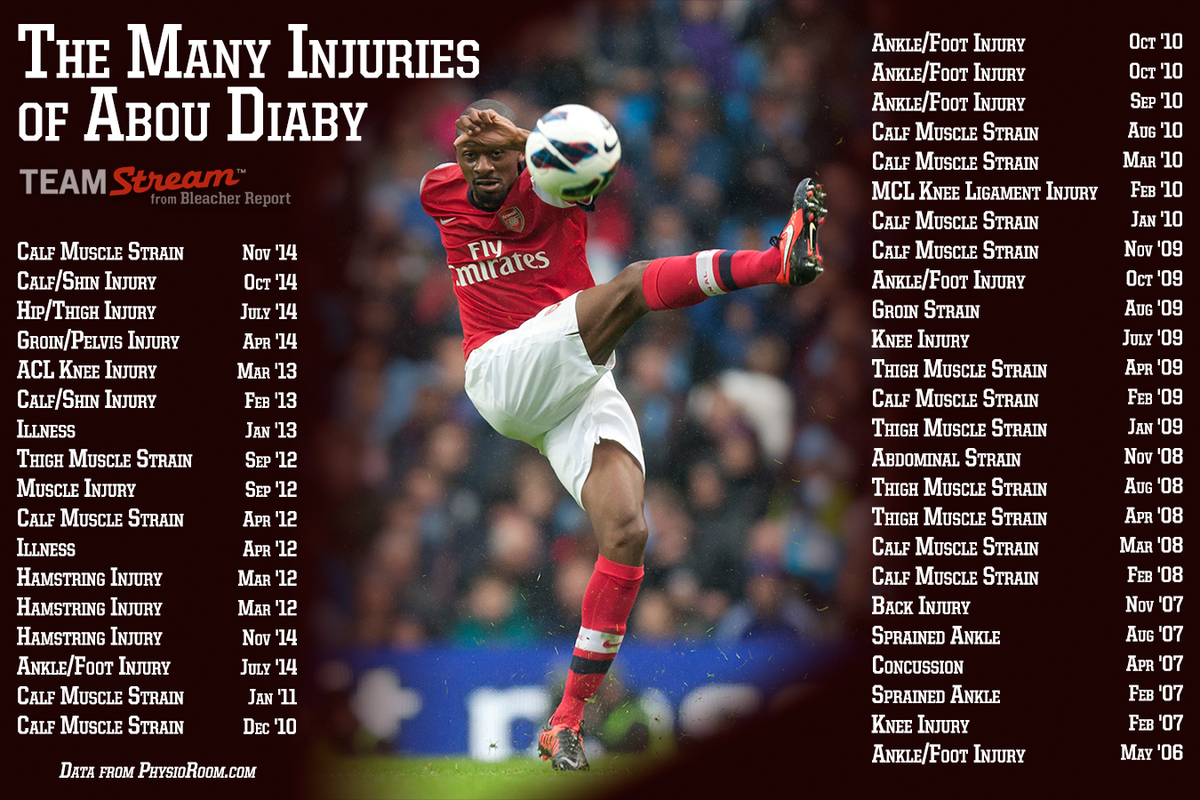 In fact, he suffered a staggering 42 injuries during his time at the club – including damage to his ACL ligament, five thigh muscle strains,11 calf strains, two sprained ankles, three hamstring injuries and a concussion. And it was one injury in particular that he never recovered from back in 2006. In stoppage time of a 3-0 win away at Sunderland, Diaby intercepted the ball and passed it to Emmanuel Eboue on the right.
But as he did, Dan Smith jumped in recklessly and connected right on his ankle. It was a truly shambolic challenge and yet somehow he was only shown a yellow card by referee Dermot Gallagher. Diaby had to go off on a stretcher and was forced to have three different surgeries and eight months work of rehab.
Arsene Wenger was understandably furious on the sideline and basically said the tackle was a form of assault and not an attempt for the ball, even talking about taking legal action against Smith. After the match, Wenger, during his post-match interview mentioned that if that challenge was actually done on the streets by one person to another, the guilty one would go to jail. The challenge reay disrupted Diaby's career and it was also very painful to watch. Arsenal lacked the fully-fit Diaby ever since as he could not return to his normal self.