It is common knowledge that French midfielder Abou Diaby didn't fulfil his huge football potentials for both Arsenal and France due to injury. His career as a professional football player was affected by the serious ankle injury sustained during the Premier League clash between Sunderland and Arsenal towards the end of the 2005/06 season. Abou Diaby was a victim of an horrendous tackle from Dan Smith who was sent off as a result.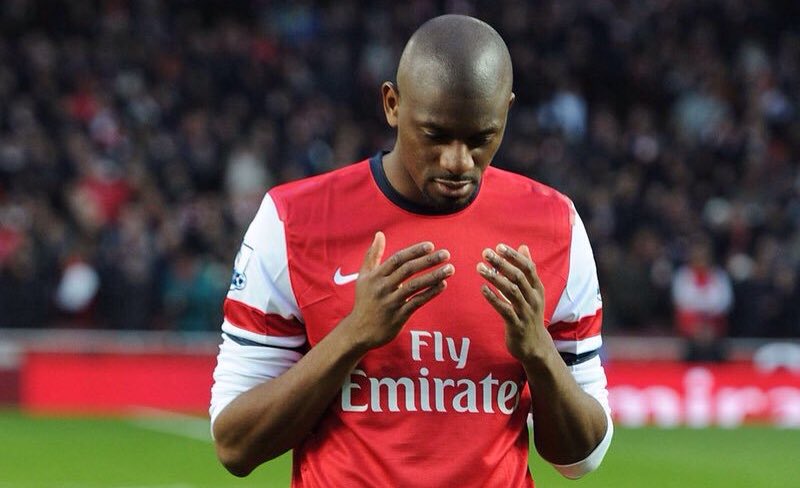 A Twitter user named @Souster98_YT recently posted a compilation of Abou Diaby from the 2005/06 season just before his injury to show everyone how talented the Frenchman was in the opening weeks of his Arsenal career. The French midfielder was very good before the injury picked up from the bad tackle made by the aforementioned Dan Smith. Abou Diaby was just 19 at the time and he was a promising young talent who drew comparison with Arsenal legend Patrick Vieira. A lot of fans though they had signed another Vieira when the Gunners signed Diaby from French club Auxerre.
Diaby came through the popular Auxerre Academy in his native France before making his debut for the senior team.Arsenal signed Diaby from Auxerre as a teenager in a £2m deal. Gunners boss Arsene Wengerwas certain that Diaby could handle the rigours of Premier League football in the opening weeks of his Arsenal career as he trusted him into the limelight at the age of just 19. Diaby proved Wenger right by quickly adapting to life in the Premier League.
The injury against the Black Cats in May 2006 stopped his progress as a young Arsenal midfielder. In total, Diaby spent nine years at Arsenal before returning to play for Marseille in the French league. The French international finished his Arsenal career with 19 goals in 180 appearances.